KRAFTING YOUR EXPERIENCE
---
At Kraft Custom Construction, we take pride in our full service remodeling and home building process. We not only design, build, and customize every project in the Salem and Portland metro regions to your unique needs using custom-built, sustainable methods and materials; we design, build, and customize your experience.
COMMUNICATION. We are effective in, and committed to, communication. For us, there's no such thing as over-communication. We love hearing what you have to say and enjoy asking lots of questions so everything gets done right the first time.
TEAMWORK. We take a team-centered approach to remodeling. We work with a variety of designers and architects, and consciously select the best fit for each project. You are also an integral part of the custom home remodeling process, a part of the team. We can't do it without you, and we wouldn't want to.
PASSION. We enjoy challenging designs, passionate customer service, expert innovation, and ingenuity. We give meticulous attention to every detail of your project. If it can be imagined, we want to do it!
EASE. We want you to have a fun experience as well as enjoy all the designers, contractors, and tradespeople working on your project. You'll be seeing us a lot as we work around your home. We make the process easy by being sensitive to your daily routines, respecting your personal space, and maintaining a strict schedule.
WE'RE NOT JUST HERE TO BUILD HOUSES, WE'RE HERE TO BUILD RELATIONSHIPS.
MEET
---
It all starts with an initial meeting to discuss your vision, goals, and project budget. Through asking each other questions, we will understand each other's expectations, which is key to a successful project. For added clarity and transparency, we'll review our process and design-build timeline. If we decide we are the right fit for one another, we'll move on to designing and planning your project.
Exploration
---
Once we jointly decide we're a good fit for your project, we'll sign a Design Feasibility Agreement to move onto exploring your design options. We'll take measurements of your home and ask you to fill out our design questionnaire to get clear on your specific needs for the space, as well as the desired design aesthetic. Our designer works with you to create preliminary floor plan and finishes, and we'll provide an initial budget range to complete the project. This step allows us to do some basic exploration of the project design and cost to ensure it is feasible to move forward.
Design
---
After determining the project design suits your vision and your budget, we will sign the Project Development Agreement. At this stage, the project plans are fully developed into the documents we'll use to obtain permits and build your project.
With every construction detail in place, you and your designer will select all the finish materials according to your style and taste. You'll see 3-D renderings of the new space, allowing you to actually feel what it's like to stand in your new home!
Walk-Through
---
During the Project Development phase, we bring in our team and expert trade partners for a walk through of the project site. This allows everyone involved to explore the existing conditions, review the design plans, and determine a clear scope of work. You'll meet with both our trade partners and your Kraft project manager during this process. After doing our due diligence, Kraft will compile trade partner bids and material pricing to create your project proposal.
Proposal
---
At this point in the process, you will be presented with a detailed scope of work document and project proposal with a fixed-fee contract price. We clarify any questions you may still have and provide a preliminary project schedule, so you know exactly what to expect. To proceed into build, we sign the Construction Agreement and start working to bring your plans to life!
Pre-Construction
---
As soon as the Construction Agreement is signed, the Kraft team mobilizes by ordering all materials and confirming with our trade partners to lock in the construction start and completion dates. We obtain any necessary permits, and get you set up with our online project management software so you have access to your job information 24/7. A few weeks before the project start date, you'll meet your project manager onsite for a pre-construction walk through. You'll get clear on how to prepare and what to expect once construction is underway.
Construction
---
Now it's time to sit back, relax and watch your home be transformed. Our crew will set up site protection in and around the project area to keep dust to a minimum and the rest of your home undisturbed. Our controlled deconstruction process ensures cleanliness and efficiency, and a daily clean-up of the work areas leaves you feeling satisfied at each days end.
Throughout the construction process, our experienced project manager oversees every detail of your project and will be in frequent communication with you throughout the entire process. Our meticulous and efficient style means that everything from communication and timeliness, to foreseeing issues and heading them off to avoid delays, will result in a remodeling experience that's smooth and to our exacting standards.
Post-Construction
---
As your project comes to an end, we have one last walk through with you to ensure any details that need attention are addressed before project completion. We perform a professional cleaning of the space so it's instantly ready for you to enjoy. After we agree that your project meets our agreed upon expectations, you'll sign a Certificate of Completion and our warranty period begins. It marks the end of our work, yet it's just the beginning of your improved lifestyle in your new, beautiful home!
"We have had such mixed results with other home remodeling projects and contractors, but this experience has been wonderful. Thank you for all your efforts, your effective communication, and your attention to detail. The workers have been courteous and helpful, and generally kept the place as neat and as functional as possible." –K.L., (client)
If you want to learn more about the terms we used in this page, please check out our
glossary
.
Got some questions that aren't covered here? Contact us through phone or email so we can address your questions in more detail.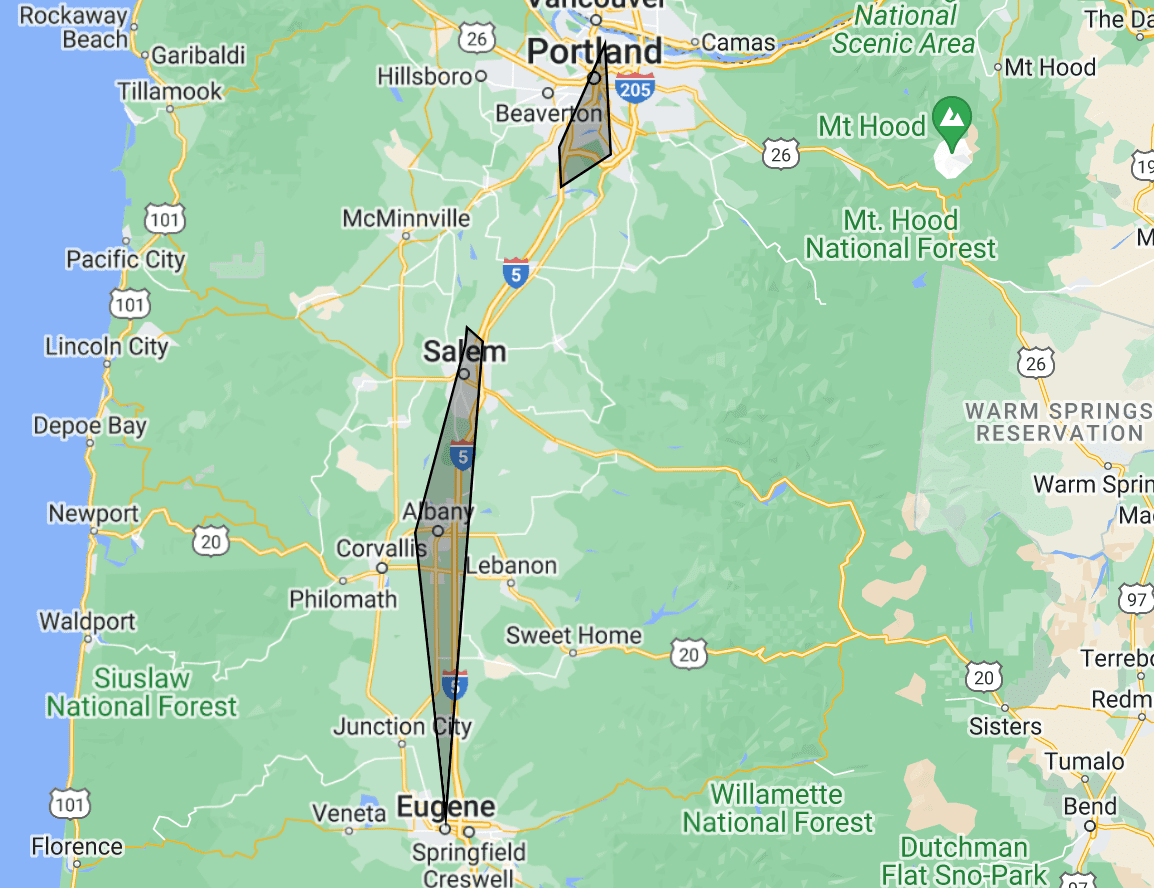 WHERE WE SERVICE
WE PROUDLY OFFER REMODELING SERVICES IN THE FOLLOWING AREAS:
Salem

Keizer

Portland Metro
West Linn
Lake Oswego
Tualatin
Wilsonville
Albany
Eugene
Not on the list? Reach out to see if we can remodel in your area.