OUR STORY
---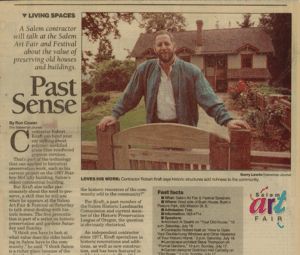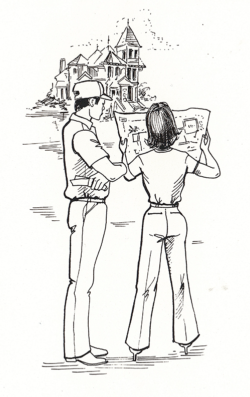 Our Beginnings
Our story began when owner Robert Kraft developed a love for historic homes at an early age. He became enthralled with a 1767 house near his hometown in Massachusetts, and this sparked his lifelong passion for carpentry. Robert graduated from college with a degree in economics, and after a cross-country road trip to the West Coast, began working as a carpenter in Eugene, Oregon.
This Old House
In 1979, Robert was serendipitously introduced to the producers of Boston's PBS station. They were about to air a new show and needed a carpenter/caretaker for the home they were renovating. Robert lived in the house and put his carpentry skills to work during the first season of "This Old House," then returned to Oregon to settle down and build a life. It became one of the more popular TV series on PBS, resulting in a number of spin-offs, as well as a magazine.
Robert Kraft Carpentry
In 1982, Robert obtained his Oregon General Contractor's License and started running Robert Kraft Carpentry from the back of his truck. As business grew, he began working from his home's basement, and by 1988, Kraft Carpentry, Inc. was born.
Kraft Carpentry continued to grow throughout the late 1980s and 1990s, reaching over 15 employees. To meet his business' growing needs, Robert bought the old West Salem Post Office building in 1997 and completely renovated the space into what is now Kraft's main office. It was around this time that Roger Stuckart joined Kraft as a Project Coordinator.
Quality Over Quantity
After years of expansion, Robert realized that bigger isn't always better when it comes to a service-oriented business. He saw the value in taking a more personalized approach to each project. He did this by refining Kraft's systems and processes to ensure his clients' needs and concerns were taken care of from start to finish. Most of all, he wanted his clients to be happy and love their home.
With this in mind, Robert made a conscious decision to downsize, and renamed the company in 2001 to Kraft Custom Construction, Inc. to better reflect his desire to provide a more sophisticated, personalized home remodeling experience.
A Boutique Company Offering High-End Custom Work
Kraft now has a handful of dedicated employees who share his vision for providing the highest quality work, craftsmanship and service to a select number of clients in the Portland, Salem, and Eugene metropolitan areas.
"I hired good people to do their thing, and I got out of the way. They were smart in figuring out what I needed. The original scope of my imagination was very limited compared to what I ended up getting." – Angus V. (client)
Who We Are
---
We are Leaders. Kraft Custom Construction, Inc. is a recognized leader in raising industry standards. Our work and our contributions to the community are well known in Portland, Salem, and Eugene.
We are Experts. Kraft has been in the business for more than 40 years. We have perfected our processes and procedures to minimize surprises and ensure the entire project is taken care of. When you work with us, you have a skilled contractor in your corner who values solid procedures and has the ability to exceptionally manage all the moving pieces of your job.
We Build Trust. Trust is everything. We help you create a home you love living in, that flows with ease—and lasts a lifetime. To that end, we use the highest quality materials, and only work with tradesmen we trust. We also work with clients who trust us to exceed their expectations.
You are Our Priority. We make sure designing and creating the home of your dreams is fun and stress-free. Through daily communication and mindful awareness, we aim to anticipate your needs and minimize disruptions to your daily routine. From the moment we meet you to the final walk-through, we are with you every step of the way.
Over 140 Years of Combined Experience
---
Behind every successful company is a dedicated and hardworking team. Kraft Custom Construction, Inc. wouldn't be an industry leader without its talented employees. They are the bread to our butter and the foundation of everything we do.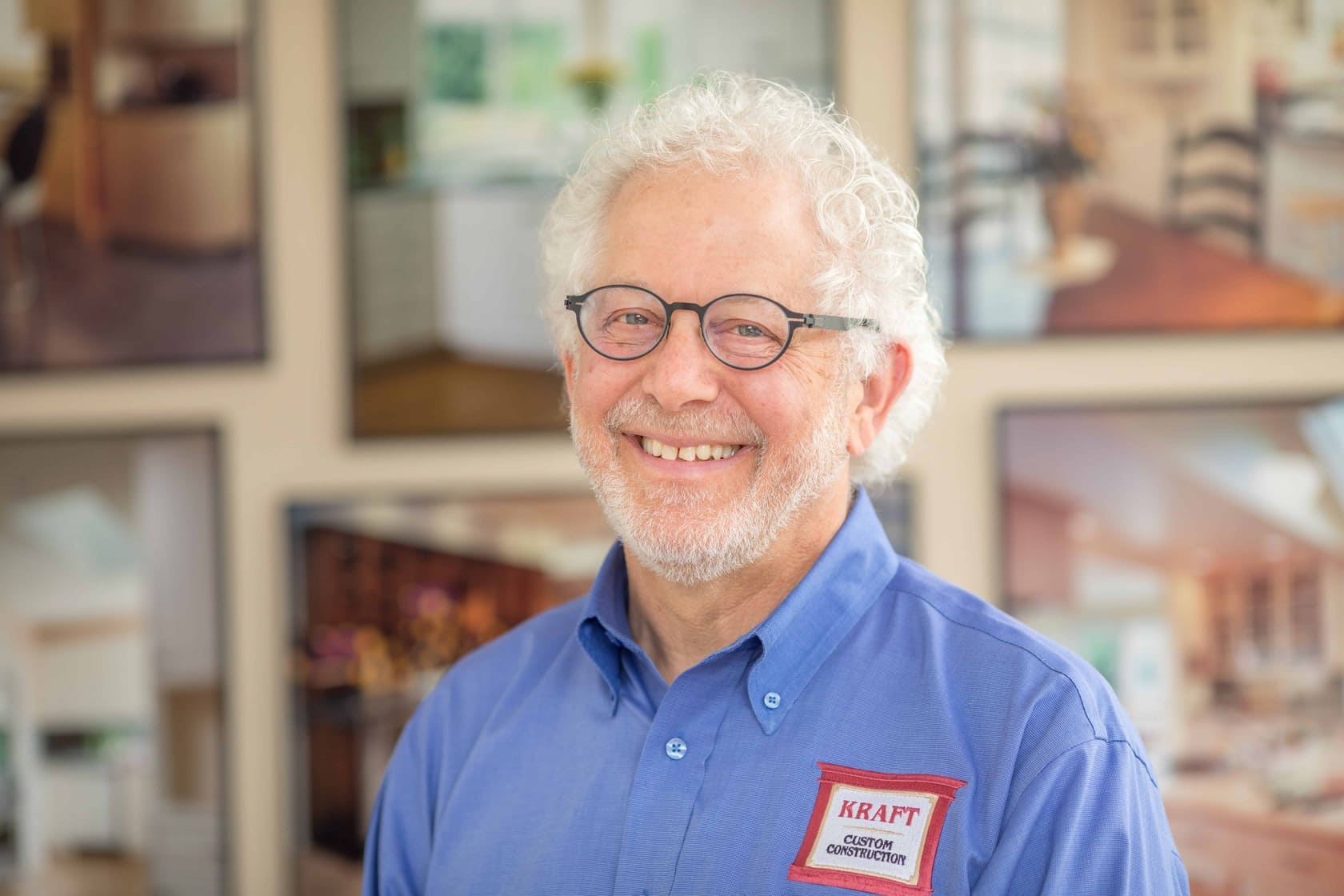 ROBERT KRAFT
President
Connecting with people is one of Robert's greatest joys. He is dedicated to responding to every phone call and email he receives. He values communication, friendliness and having a light-hearted attitude, always seeking to provide solutions to clients' concerns. He is a born educator, and loves teaching what he knows about the industry.
Robert believes in the power of being involved in the community and exerts every effort to do so. He currently serves as the secretary of the Architectural Heritage Center Board of Directors, is a member the Portland Rotary Club Preserve Planet Earth Committee and the Oregon Ethics in Business Steering Committee, and has been the Performing Arts Coordinator for the Salem Art Fair and Festival for more than 25 years.
As a Certified Master Builder, Certified Kitchen and Bath Remodeler, and a Master Certified Remodeler, Robert is the only licensed general contractor in Oregon to hold all three of these credentials. His zeal has also earned Robert numerous
industry awards
.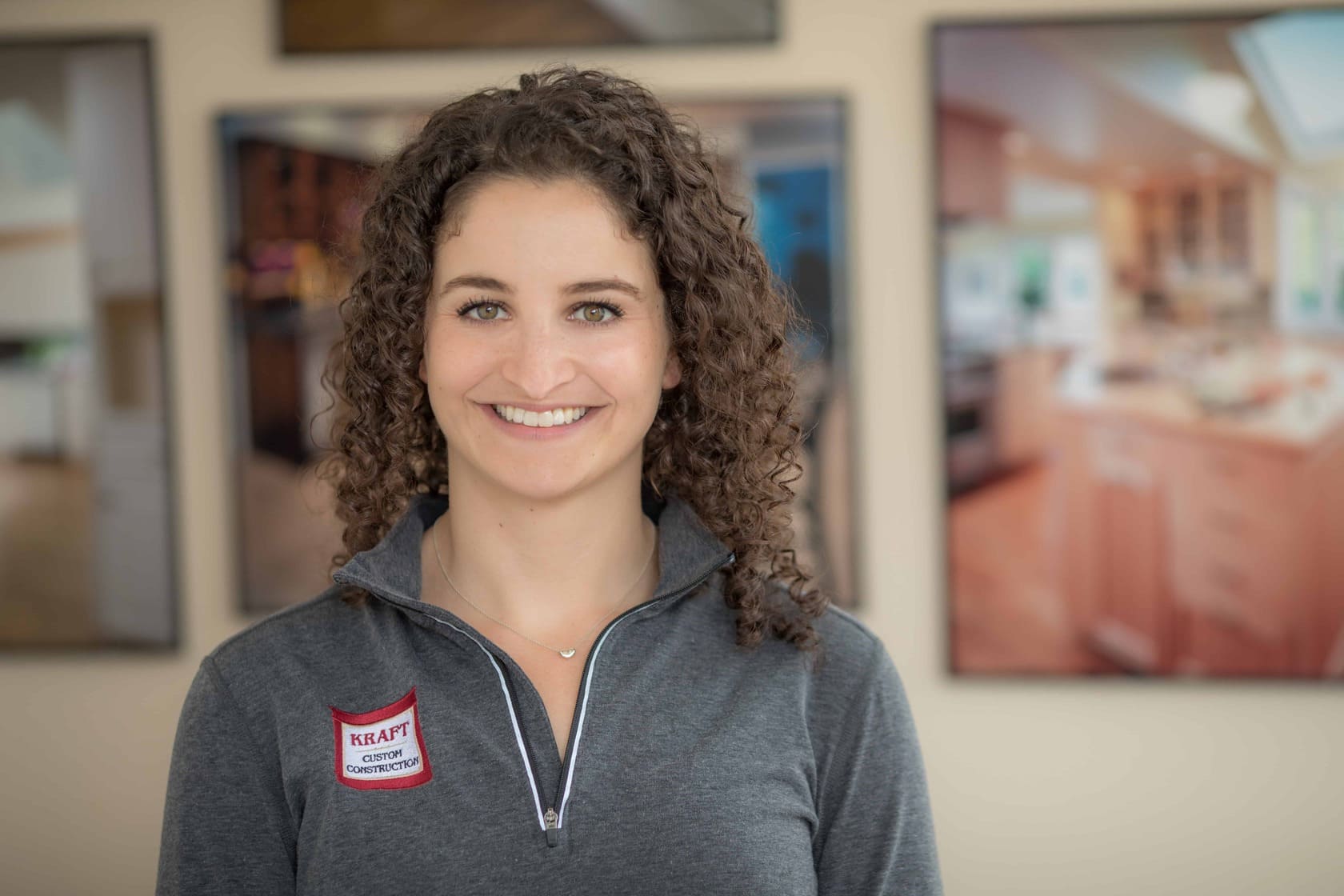 EMMA KRAFT
Vice President
Robert's daughter Emma grew up in a carpenter's home. She learned the business by watching him fix and build things, and eventually gained the skills needed to handle tools and help on smaller projects. She even participated in a major kitchen remodel in their family home—and Robert claims she was both the youngest and bossiest supervisor he'd ever had! For a time, Emma explored a path that led her away from the world of carpentry — she graduated with bachelor's degrees in psychology and Spanish cultural studies, gained fluency in Spanish and initially worked in social services for a number of years. Yet her roots kept calling her back to the world she grew up in. Emma began working for Kraft in 2018, and currently manages office operations, marketing, sales, and development.


ROGER STUCKART
Production Manager
Roger has been working in the industry for over 35 years. An Oregon native, he started working in agriculture at a young age, both in the field and in the shop. Combining this experience with learned knowledge, Roger obtained a degree in Construction Technology and began working with a contractor in Silverton, Oregon in 1983. Over the course of 15 years, Roger worked and gained knowledge in project estimating and coordination for commercial, residential, agricultural and industrial projects.

In 1999, Roger decided to switch gears to work for a smaller company on more specialized projects. Almost twenty-five years down the line, Roger remains with Kraft as our esteemed Project Coordinator. He is the main communication hub between clients, architects/designers, trade contractors, material suppliers, building departments, field superintendents and the rest of the office team. Roger manages project estimating and scheduling, and ensures each project runs smoothly from start to finish.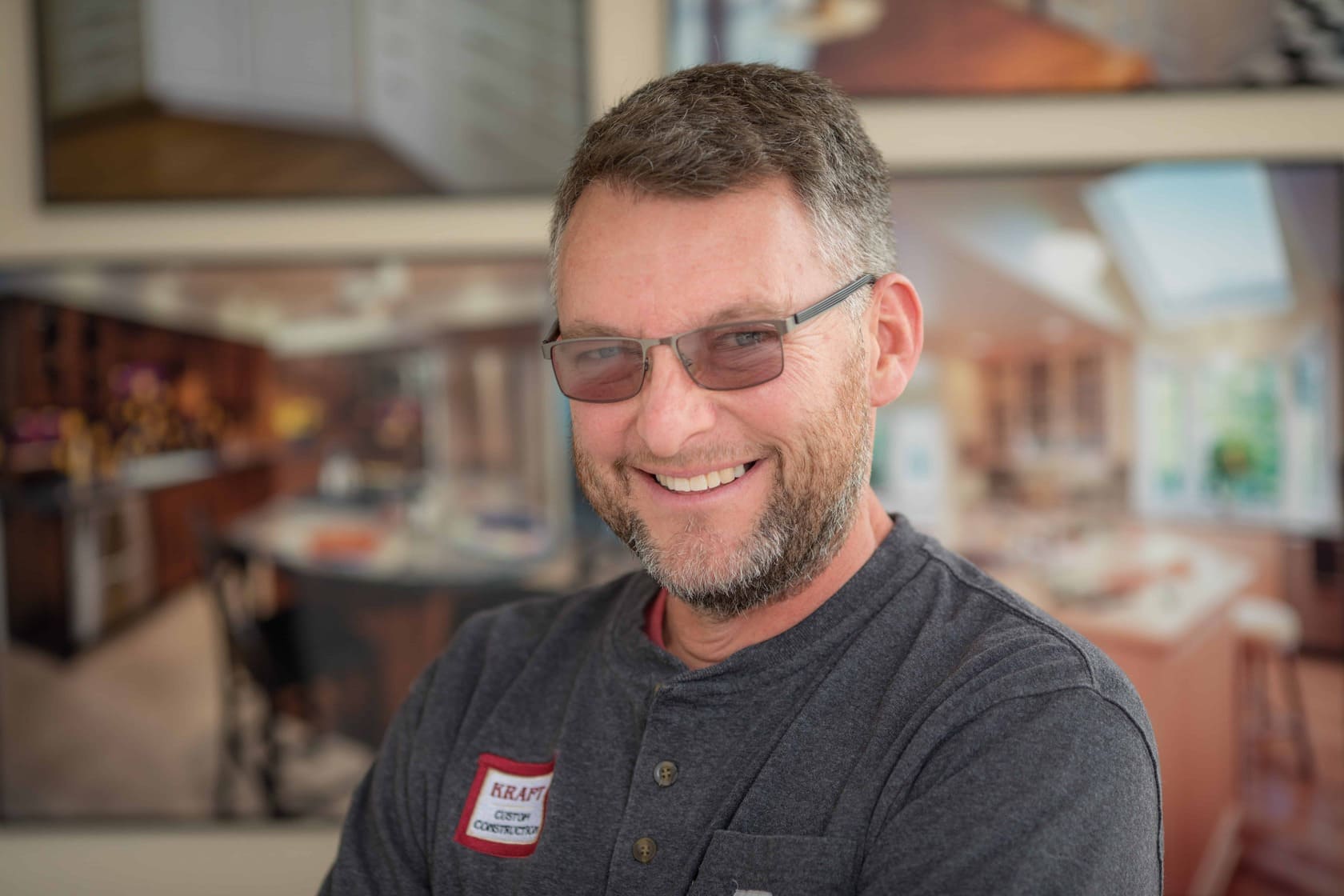 TED WILEMAN
Project Manager
Ted has been in the industry since 1982. His experience ranges from residential to commercial construction, including custom home builds, spec homes and tenant improvements. In 2006, Ted moved from the Seattle area to Oregon, and in 2014, joined the Kraft team as a Field Superintendent. In addition to his remarkable skill, Ted enjoys getting to know clients and provides exceptional customer service. He mostly focuses on rough and finish carpentry, and enjoys finding solutions to obscure or custom requests—a process he calls "creative problem solving." Ted is the brains behind the "wave" ceiling in the basement remodel that won Kraft the 2016 National Contractor of the Year Award.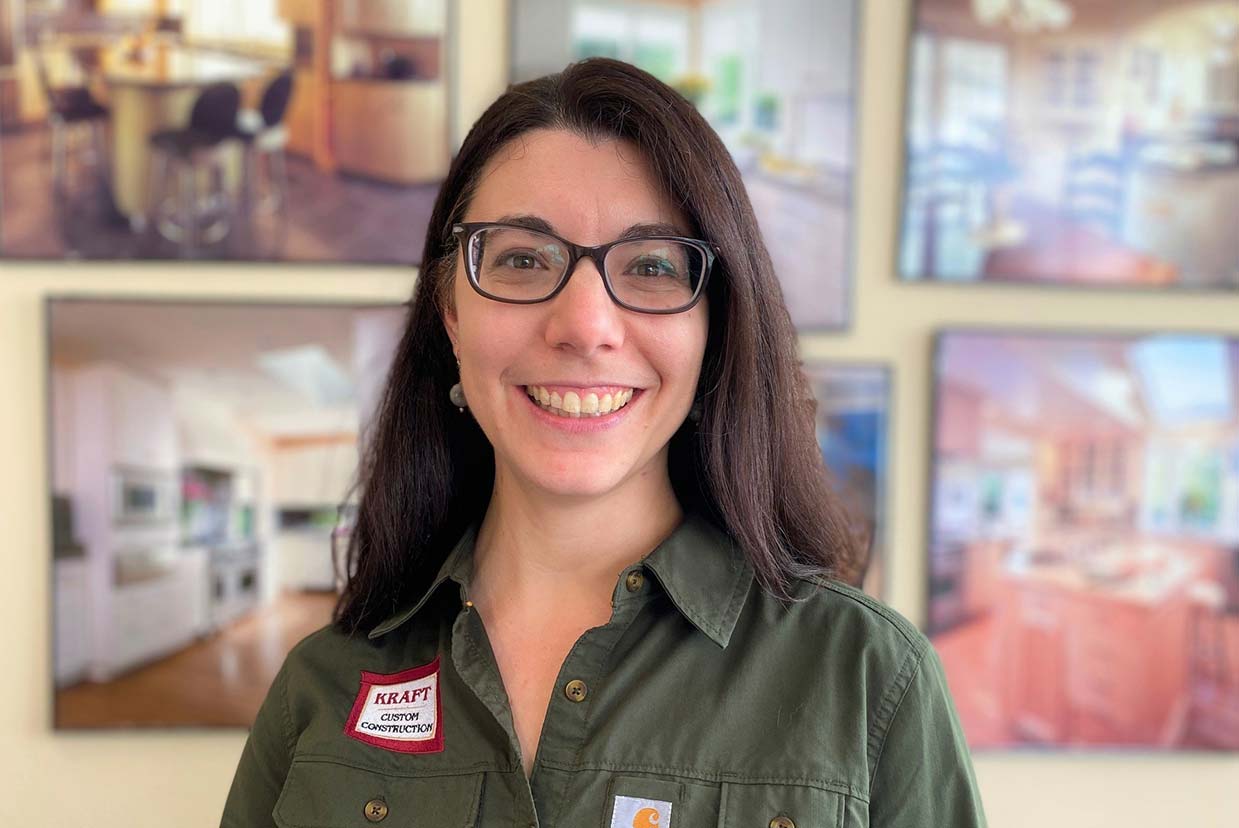 KATRINA JACKSON
Office Manager
Katrina has been the perfect addition to the Kraft team since she joined the company in 2021. At an early age, her love for art and architecture led her into the construction industry as an architectural drafter. She was particularly interested in historic preservation and adaptive re-use. Working as a drafter, she contributed to a large range of construction projects including residential homes, historic restorations, large commercial properties, and educational buildings. Since moving to Oregon in 2009, she has continued her career in the construction industry, working in the office to support all aspects of a project team. Katrina is always eager to assist with any admin or production needs, and is passionate about turning people's dreams for their home into reality.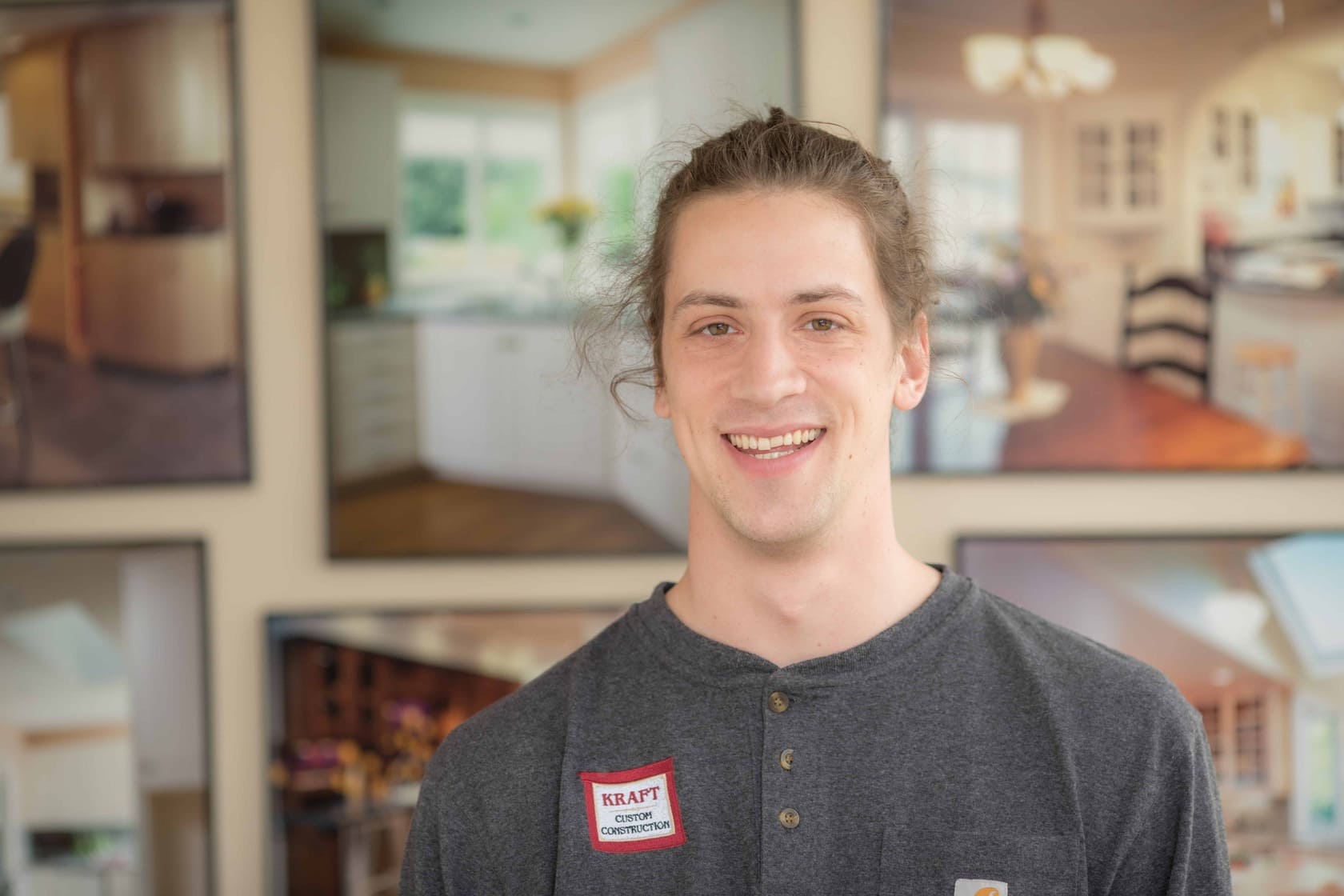 JORDAN LEFRANCOIS
Carpenter
Jordan started working with the Kraft team in 2018. A Salem native, Jordan enjoys camping and playing music with friends. Jordan approaches each project with an open attitude, an eagerness to learn new skills, and optimism to see where his learning will take him. He believes working for Kraft is a great opportunity to build a strong career in the industry.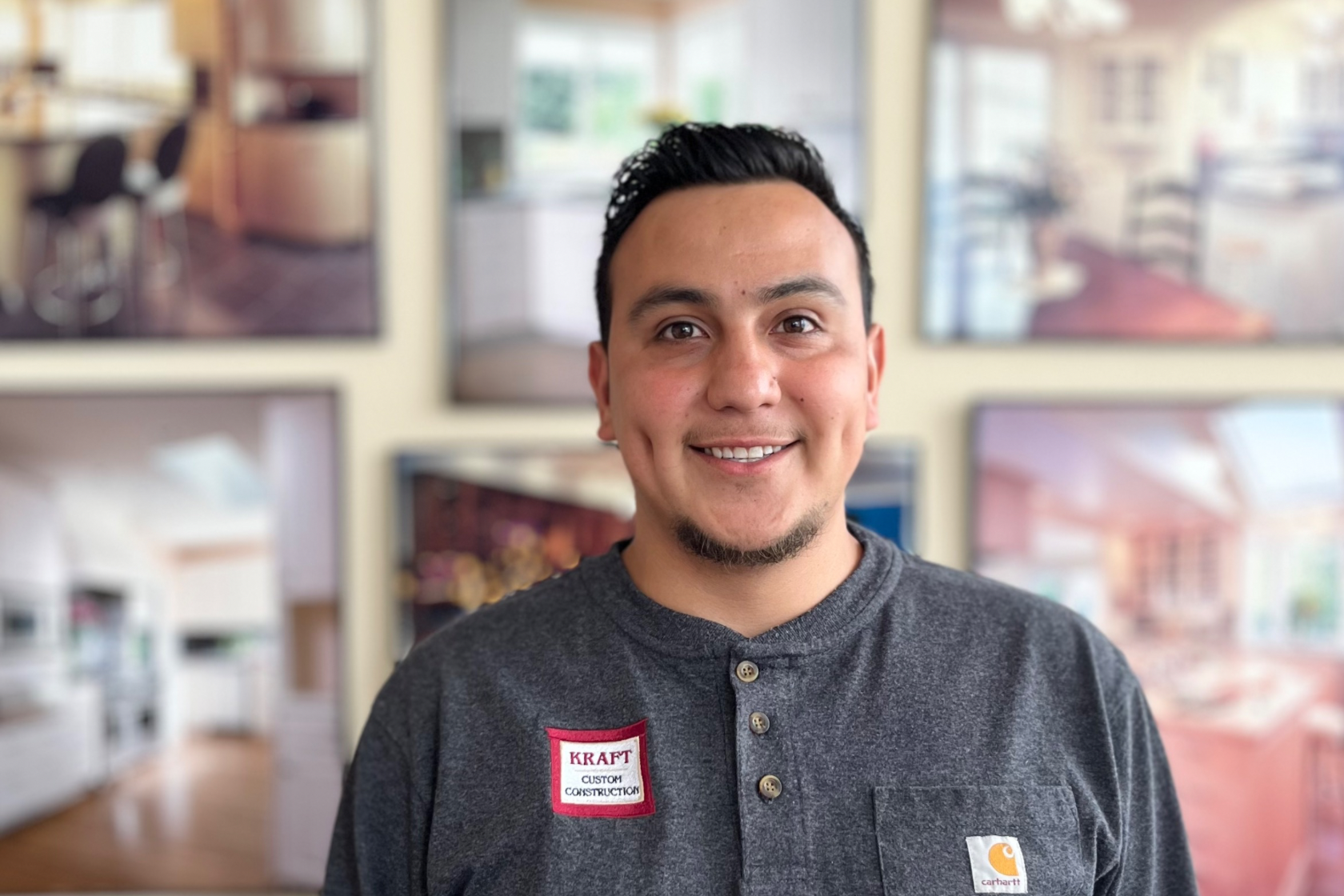 EDGAR SALGADO
Lead Carpenter
Edgar joined the Kraft team in early 2023, bringing over 9 years of construction experience in residential, commercial, and historic restoration work. Along with his skill, Edgar has a passion for learning and positive attitude, making him an excellent team player. He approaches every project with the client in mind, and goes above and beyond to make sure their expectations are met (and usually surpassed!). His "measure twice, cut once" methodology is proof of his commitment to quality craftsmanship. Edgar believes that Kraft is a place with many opportunities for growth that will help further hone his skills.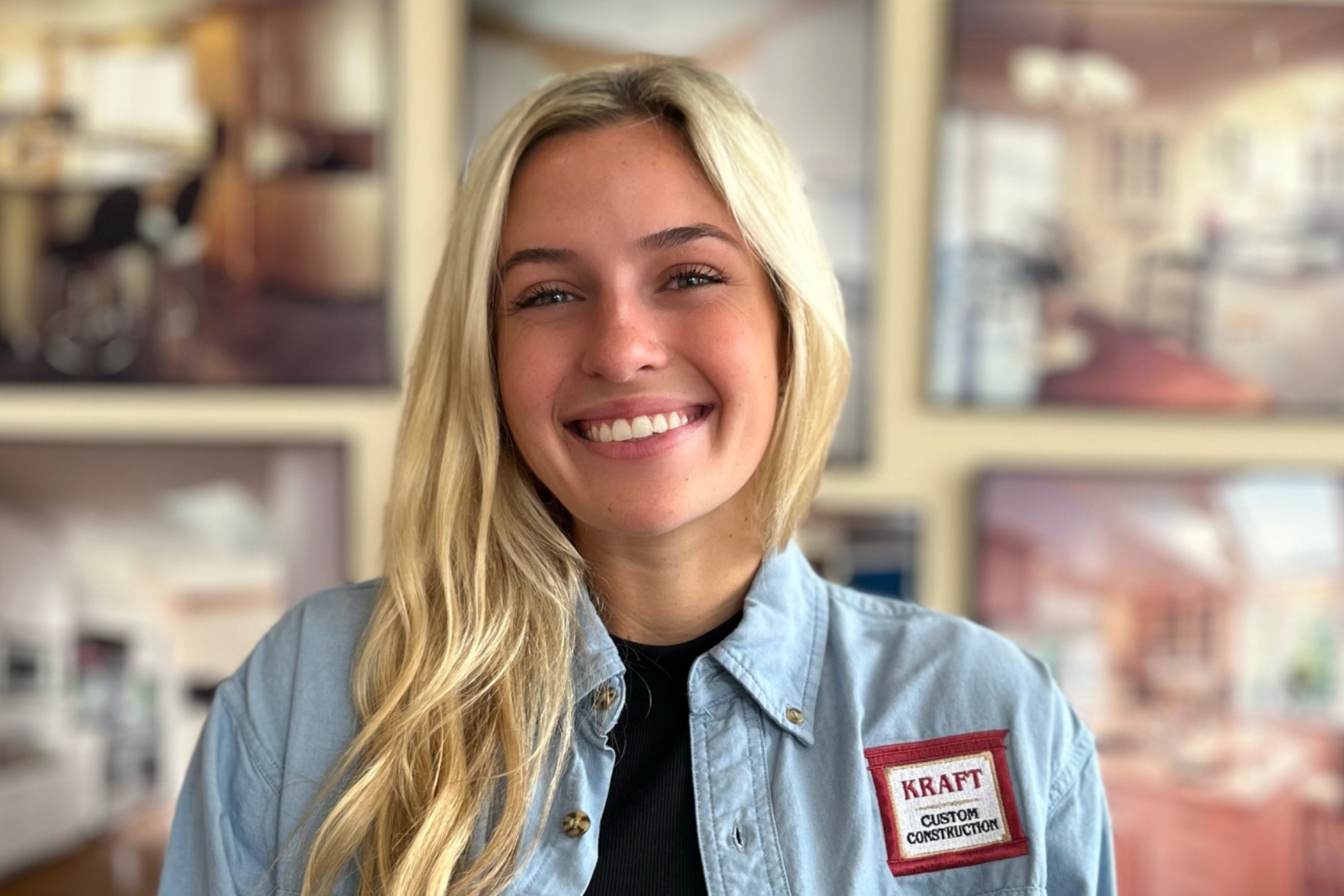 AVARI RIDGWAY
Marketing Coordinator
Joining the company in 2023, Avari adds a vibrant and dynamic energy to our team at Kraft. She is a proud alumna of Corban University, where she majored in marketing and excelled both academically and athletically as a skilled indoor and beach volleyball player. Recently graduating with her MBA, Avari's educational journey equipped her with a strong foundation in business and marketing strategies.

Avari's enthusiasm for building relationships and fostering connections shines through in her interactions with clients and colleagues. Avari's innovative thinking and perspective ensures that our marketing strategies remain cutting-edge and impactful.


WHERE WE SERVICE
WE PROUDLY OFFER REMODELING SERVICES IN THE FOLLOWING AREAS:
Salem

Keizer

Portland Metro
West Linn
Lake Oswego
Tualatin
Wilsonville
Albany
Eugene
Not on the list? Reach out to see if we can remodel in your area.