Architect vs. Design-Build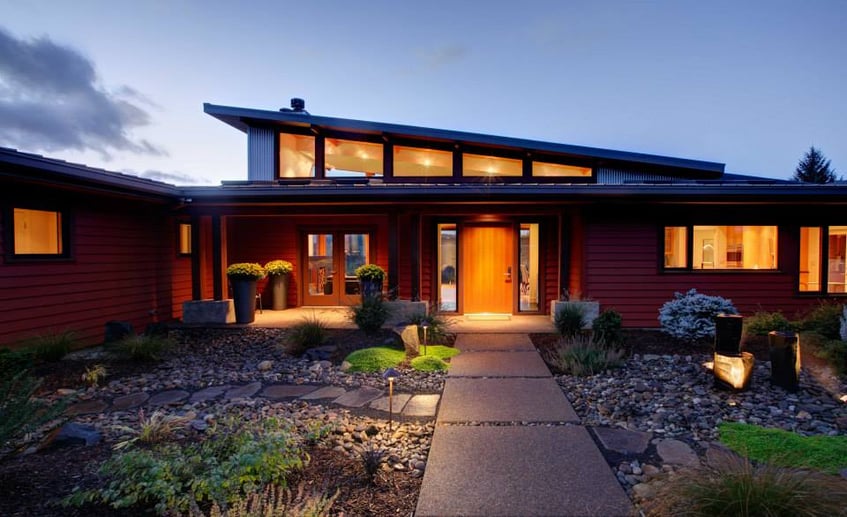 It's an exciting prospect when you've decided to begin the journey of remodeling your home. You're imagining a brand new bathroom, primary suite, or a whole house remodel that will give your home a better layout, updated and stylish finishes, repaired wear and tear, and more comfort in your living space.
One of the most important decisions you'll need to make early on is how you'd like to have your remodel completed. The two main delivery methods to complete your project are hiring an architect and using the design-bid-build model, or hiring a design-build firm from the start.
Architect Vs. Design-Build
Even with quality design-build remodeling companies on the rise, many still wonder what the differences are between hiring an architect and a design-build firm, each of their pros and cons, and which would be best for their project. We're here to explain every detail to you so you can decide the best remodel delivery method for your home.
What to Expect When You Hire an Architect
When you hire an architect to design your remodel, you are likely going to use a delivery method called design-bid-build. Design-bid-build is when an architect fully designs a remodel, then opens it up to bids from contractors. Usually a homeowner will choose the lowest bidder that can build the design.
This is the method that many homeowners are most familiar with, even without knowing the term. You will have separate contracts with each professional, receiving your plans and technical drawings from the architect, and working directly with a contractor to build it. In some cases, you can arrange for your architect to continue working on your project throughout the construction phase to ensure the remodel is staying true to the design. Other times, an architect's fee only covers the creation of the design and plans, leaving your project once the plans are complete.
The Pros
Price Competition
With multiple contractors competing to work on your project, you will receive the lowest bids they each can offer.
Architects Offer Unique Skills
Hiring an architect means you are receiving the benefit of their years of training and education. Architects are arduously trained to employ creativity, problem-solving, and design innovation. However, if your design-build team also involves a licensed architect, you will still reap these benefits.
The Cons
Change Orders Are More Likely
When contractors bid on a project, they are going off exactly what's in the plans. If your plans contain any mistakes or vague design elements, you will have to initiate a change order to update the scope of work to meet your original expectations. This can cause an increase in price and a delay to your timeline.
Longer Timeline
Adding an additional step to the remodeling process will result in a longer timeline than with the design-build process. You could wait up to a month to receive enough bids to compare contractors. Even after receiving bids, a responsible homeowner should check each builder's credentials, like insurance and licensure.
Going Over Budget
There is a higher chance of going over budget when you choose the lowest bidder for your project. This is due to the likelihood that a contractor simply wants to win the bid and may do so by cutting corners on pricing your project through choosing lower quality building materials and finishes when your expectation is to choose higher quality products. This is especially true if your design leaves out important details or is vague in any way.
Difference of Professional Styles and Conflict
An architect and a contractor who have not worked together before may not be familiar with each other's communication style, standard operating procedures, or expectations concerning professionalism. This could result in friction and put an undue burden on the homeowner to navigate a rocky relationship. However, when your builder recommends an architect or designer that they have vetted and have worked with in the past, you are much more likely to have a smooth and easy remodeling experience.
An Architect May Lack the Industry Knowledge Held by Contractors
Architects aren't required to stay up-to-date on all material costs and availability. Due to the ever-changing influence of inflation, these shifting prices can result in an over-budget project design that you won't be aware of until you receive your bids. When an architect and contractor work in tandem from the beginning, however, they will have real-time access to this valuable industry knowledge.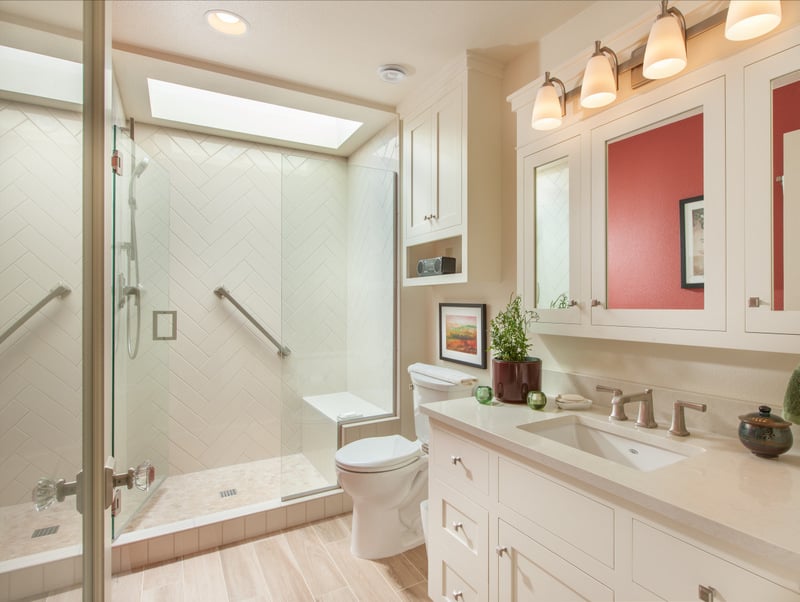 Working With a Design-Build Firm
As you may be able to tell from its name, design-build cuts out the additional task of seeking bids from contractors. The design-build project delivery method offers a more comprehensive process that includes both your designer or architect and the builder from your project's onset. Your unified team of professionals work together from the start to create your design and build out a detailed budget in tandem. With both professionals collaborating from the start, your design and budget will be much more aligned.
The Pros
Higher Quality Professionals
When you hire a home remodeling professional through a thorough interview process rather than a low price point, it's reasonable to expect a higher quality experience and outcome. You'll choose your builder through a series of interviews, where you can assess their professionalism, communication style, portfolio of work, and online reviews.
A More Predictable Budget
Of course, cost matters. Working with one team from the offset, based on interviews instead of bids alone, doesn't necessarily mean a higher final project cost. In fact, it's been proven that early collaboration between a quality builder and an architect or designer can offer less stress by staying reliably within your budget.
You builder and architect each have complimentary skills and knowledge that work together to get your design right the first time. By accepting the lowest bid, chances are you will have to make changes to your design that either reflect that bid (i.e. a lower quality product), or increase the proposed cost to meet your expectations and design goals.
Better Communication
This is particularly true if your architect and builder have already produced projects together. There will already be reliable channels and styles of communication, which results in less miscommunication, friction, project delays, or costly mistakes.
Your Project Is Far More Likely to Stay on Time
Cutting out the bid stage will save around a month's worth of time, if not more. Also, because there is a much lower likelihood of miscommunication and design errors, your project won't suffer the delays typical of the design-bid-build process. Finally, by hiring a full design-build team, construction scheduling and subcontractor hiring can happen sooner in the process than with design-bid-build.
The Cons
Less Competitive Pricing
When you hire a full-service team based on quality and fit, you're foregoing the option to seek out competitive bids. However, as explained above, this doesn't mean you'll overpay for the services. In fact, the final cost of going with the lowest bidder who resorts to costly change orders, may end up being the most expensive in the end.
The Remodel You Need with the Right Design-Build Team
A whole home remodel sounds like a large undertaking – and it can be. However, with the right remodeling team, your experience can be stress-free and will result in your perfect home. For the best home remodeling experience, choose to work with a design-build firm.
Your Salem home remodel can be taken from consultation to completion with one team. You'll have one point of contact, one source of accountability, and the most accurate price estimate. With one team from start to finish, you'll also greatly reduce any misunderstandings or miscommunication. Kraft Custom Construction is a boutique design-build firm that has delivered home remodels impeccably designed and expertly crafted for the past 40 years. Contact us to schedule a consultation, learn about our process, and discover what a remodel can do for your home.