The Best of Salem, OR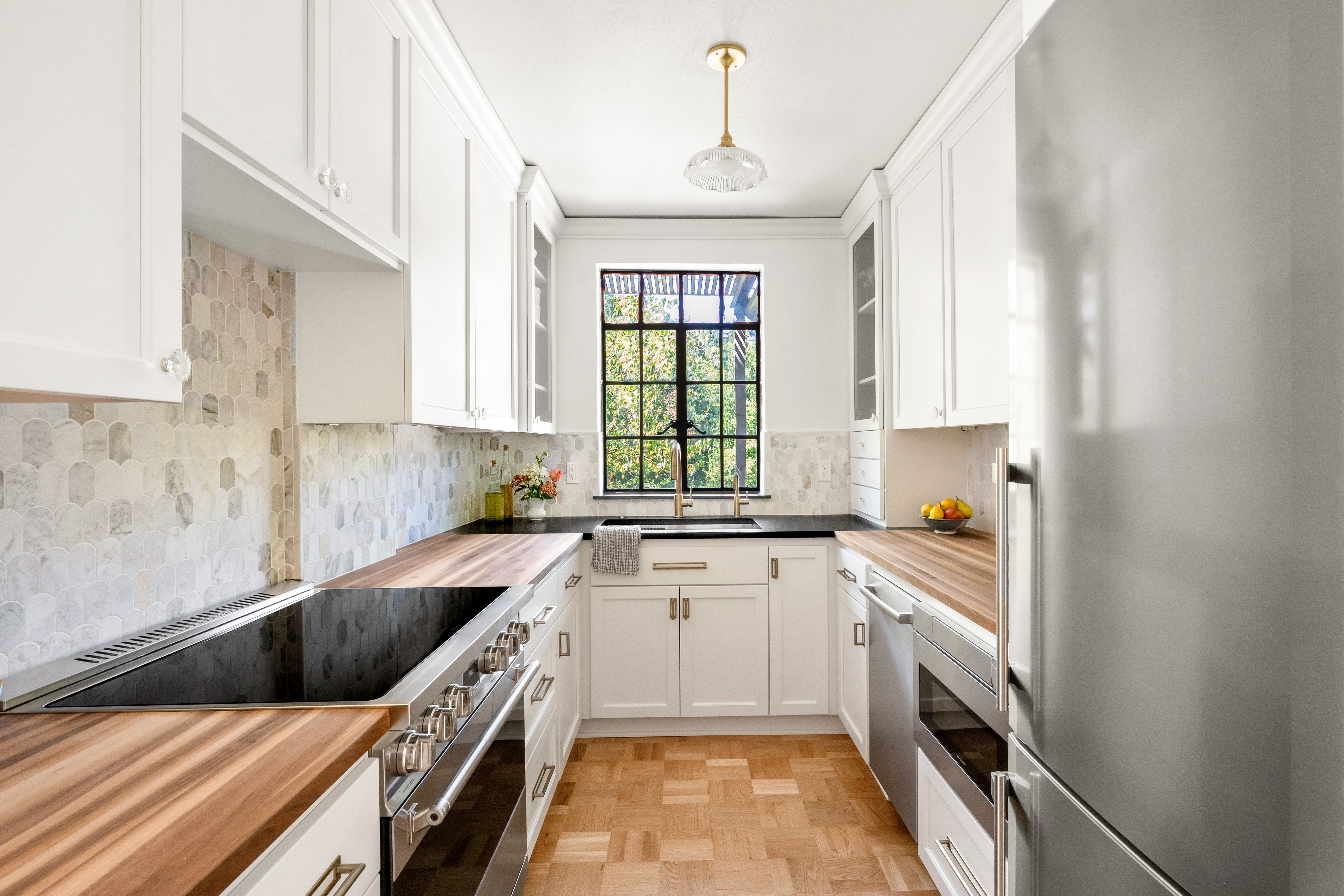 Salem, Oregon is a historic and beautiful place to call home. We should know; our company has been based here for over 40 years! With a history dating back to 1982, we have spent over four decades dedicated to making Salem an even better place to live. As experts in Salem, we don't just know the best places to build your dream home; we also understand the heartbeat of this city – where to live, what to do, and where to go. Let's take you on a journey through the finest neighborhoods and hidden gems Salem has to offer.
The Best Salem, OR Neighborhoods
First, let's take a closer look at some of the most notable neighborhoods in Salem, Oregon. Our company has extensive experience both working and residing in these local communities, and we're excited to showcase what makes each of them distinct and special.
Court-Chemeketa Historic District & Grant Neighborhoods
Two of Salem's oldest and most charming neighborhoods are the Court-Chemeketa Historic District and Grant neighborhood. With its tree-lined streets and historic homes, it's a favorite among both residents and visitors. The Court-Chemeketa district includes houses built between the period of 1860-1937 and is listed in the National Register of Historic Places. For businesses like ours, serving clients in these districts means a focus on preserving the historical character of homes through our custom construction work.
West Salem
Over the Willamette River lies West Salem, offering residents a suburban lifestyle with a dash of city living. West Salem boasts excellent schools, beautiful parks, and easy access to the downtown area.
Illahe
Illahe is a very nice neighborhood in South Salem that combines the tranquility of nature with proximity to city amenities. It's known for its beautiful golf course, serene landscapes, and upscale homes. For those considering custom homes in Illahe, we specialize in creating and updating luxurious and spacious residences.
Fairmont Hills
Fairmont Hills offers stunning views of the city and Willamette Valley. The hilly terrain and spacious lots create a unique backdrop for your custom home. At Kraft Custom Construction, we have worked in this area for years, remodeling beautiful homes that add to this neighborhood's high curb appeal.
Gaiety Hill
Gaiety Hill is known for its historic charm and character. Nestled close to downtown Salem and just steps from Bush's Pasture Park, it's a wonderful neighborhood for those who want a walkable lifestyle. Our expertise in preserving historical homes makes us the ideal choice for Gaiety Hill residents looking for custom home renovations.
The Best Schools in Salem, Oregon
When it comes to choosing a place to live, many families consider the quality of the local schools a top priority. Salem, Oregon is fortunate to have a range of excellent educational institutions, from primary schools to higher education.
Sumpter Elementary School
Sumpter Elementary School, located in South Salem, is known for its dedicated staff and a strong emphasis on student achievement. The school's commitment to a well-rounded education that includes arts and physical education makes it a favorite among parents.
Candalaria Elementary School
Candalaria Elementary is another standout in Salem's education landscape. It's celebrated for its vibrant community of teachers, parents, and students. The school promotes a positive and inclusive atmosphere, and its programs for academic excellence are highly regarded.
West Salem High School
West Salem High School is recognized for its outstanding academic programs, extracurricular activities, and commitment to student success. The school boasts impressive facilities and offers students many opportunities to excel in academics and sports.
Sprague High School
Sprague High School is another top-tier high school in Salem. Known for its strong academics and diverse extracurricular activities, Sprague High provides students with a comprehensive education. The school's emphasis on preparing students for college and future careers is evident in its curriculum.
Willamette University
For those seeking higher education in Salem, OR., Willamette University stands out as one of the best. This private liberal arts college offers a wide range of undergraduate and graduate programs. With a strong focus on critical thinking and experiential learning, Willamette University has a reputation for academic excellence.
Corban University
Corban University is another notable institution that offers a variety of undergraduate and graduate programs, including professional and theological studies. Known for its strong Christian foundation and a commitment to academic rigor, Corban University attracts students seeking a faith-based education.
Local Golf Courses in Salem, OR
For golf enthusiasts, Salem has some excellent options.
Salem Golf CLUB
This historic course is widely regarded as the best public golf course in the area. Opening in 1927, this course has history and character that any Salem resident can enjoy. When you're building your dream home in Salem, don't forget to create space for a golf-lover's haven in your custom residence.
Illahe Hills Country Club
This course stands as the pinnacle of private golf courses in Salem. The luxury country club nature and well-kept greens make this club highly revered. Offering amenities like a private gym, pool, indoor tennis and pickle ball courts, this club is ideal for anyone looking to be active and enjoy Salem, OR year-round. When designing a custom home in areas like Illahe, our team can integrate features like private golf course access or an attached garage for your personal cart.
Salem's Best Attractions
Now, let's talk about some well-known gems in Salem:
Minto-Brown Island Park:
This massive park offers miles of walking and biking trails, making it a perfect spot to relax and enjoy the outdoors. Located along the Willamette River, it's home to a large variety of animals, birds and plants.
Riverfront Park:
This beautiful area in downtown Salem is perfect for everything from park picnics to listening to live music at the Gerry Frank Amphitheater. At this park you can also enjoy the Riverfront Park Carousel, which is a nostalgic gem with a rich history, featuring hand-carved animals and a kid-friendly ride experience, all made possible with the involvement of our owner, Robert Kraft.
Saturday Market:
The Salem Saturday Market is an excellent place to go when looking to try something new or buy locally. Fresh produce, homemade foods, artwork, and plants line the aisles, making it the perfect place to spend a Saturday.
Downtown Salem:
Downtown Salem is a historic center point for the city, with nearly 62 percent of the buildings contributing to its rich past. Points of interest, such as the Reed Opera House, Elsinore Theatre and the Ladd & Bush Bank Building, display beautiful architecture dating back to the 1800s. The area is now filled with quality local shops like The Arbor, Top Drawer, and Gatsby. Salem's downtown area boasts fantastic dining options as well with Issacs and The Wild Pear being great spots for lunch, or making a visit to Rudy's or Cozy Taberna for a more fine dining opportunity.
Top Remodeling Company in Salem, OR
If you live in Salem and love the area but don't love your home, work with Kraft Custom Construction to create the house you love coming home to. Our deep connection with Salem, spanning over 40 years, empowers us to help you make the most of this beautiful city. Whether you're looking to build a new custom home in the best neighborhoods or renovating your current space, we're here to bring your vision to life. Salem is a place we are proud to call home, and we're eager to help you do the same. Contact us today to embark on your journey to your dream home in Salem.